10 Apr

Important Notice for Act! Customers
Act! Software Security Update
Act! has released and important notice for Act! Customers. Act! recently became aware of a security vulnerability within their Act! Pro, Act! Premium, and Act! Growth Suite software that may make it easier for a threat actor to gain unauthorized access to your system. To address this vulnerability, updates are available for supported versions of Act!. View the Act! Support Obsolescence Policy.
To ensure the vulnerability described above is addressed, you will need to apply the appropriate update for your supported version as soon as possible. If you are currently running Act! v21 or earlier, you will need to upgrade to Act! v24 Update 4 or above to address this issue. Customers who host or sync their software via a 3rd party hosting provider should contact that provider immediately to discuss the appropriate remedy.
Updates are being made available for Act! v24, Act! v23, and Act! v22.1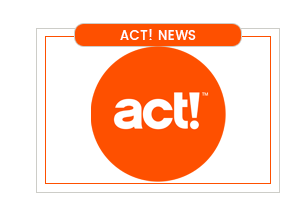 A vulnerability was recently identified in Act! via routine penetration testing. The Act! engineering team has reviewed, fixed and re-assessed the vulnerability with a third-party threat intelligence vendor. Updates that address this issue are being made available for Act! v24, Act! v23, and Act! v22.1. Act! is not currently aware of any bad actors taking advantage of the vulnerability.
IMPORTANT NOTICE FOR ACT! CUSTOMERS & WHERE TO FIND YOUR UPDATE
READ THE FULL ARTICLE ON ACT!'s WEBSITE AT: https://www.act.com/notices/important-notice/
NEED TO UPGRADE YOUR ACT! SOFTWARE? Check out the latest Act! Premium Subscription Promotions at https://actplatinum.com/product-category/act-software-promo/
ORDERING ACT! SOFTWARE IS EASY – Visit our store and order online! Make sure you review the Act! System Requirements before purchasing.
If you have questions click the CHAT button or click the link to visit our Contact Us web page.